A bit about the 2006 Payne County Line Oklahoma Music Awards….
I would like to share with you some information about the 2006 Awards. This year we had 1, 213, 422 votes. What a great response! We had ballots from all corners of the world, it seems. Lots of votes from our troops… Thanks for the great support. We think of you every day! Thanks for all you do to keep us safe.
These awards are very important in that they are from the fans and support of the greatest musicians in the world, the Oklahoma Musicians and Artists. This year was a bit unusual in that many established bands did little to inspire their fans to vote, which is ok. But the newer bands, and many genres, picked up the slack and made it happen.
Another unusual part of this was the ballot. We KNOW it is hard to use, this keeps it CLEAN and factual. We do it this way to eliminate the fans that have lots of time to PUSH buttons and cast votes. Not everyone can do that or have fans that can, but about anyone can find time in 30 days to spend 30 minutes or less, voting. Not a big deal, but takes effort. And it's not the way we would do it if we had OUR pick. We would rather push buttons, too, as they are much easier to count by computer! This HARD way takes a LOT of time, effort and dedication to the cause on this end. We are thinking of a combination for the next voting during January, 2007. Perhaps nominating period of two weeks... then only the top 5 make the ballot and you can PUSH a button to vote? What do you think? Please let us know…
We will not have an awards "presentation" this year. I simply did not have time, but we do have some interest from folks who are wishing to sponsor some awards, and offers from several venues to host it, and artist to perform, so with that in mind we are looking towards hosting our first "awards show" next season.
In closing, there is a lot going on in the Oklahoma Music Business… as you know. Several bands are about to become "big time"… some others are about to be offered contracts to sign, and still several others are 'being' watched by industry folks to see if… This is an exciting time in Oklahoma, and it's mainly due to you, the fans of Oklahoma Artists! YOU make it happen for those you support. Keep stirring the pot, and keep showing your support, and we will have an AWESOME 2006!
One closing point... There were 1392 artists/bands/musicians that did not get 25 votes to make the list of nominees!
On each page, you will find a pdf file for the winner to use... download, print, or not, up to the winner, but it is there. If we made mistakes, and we do, we know, please let us know so we can correct it.
We will list some links to some art, banners, etc. if you wish to add a link back to us and tell the world you won.. feel free to do so. Our link is http://www.paynecountyline.com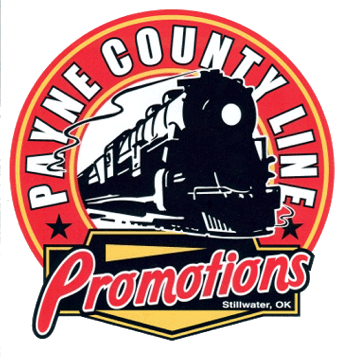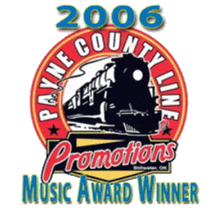 It's all about the music, Oklahoma Music!